Telco Pricing Optimization
Here we are presenting another of our Telco solutions: Price optimization. In this case study, we show you how we developed it, as well as the functionality and applicability of our telco growth platform. Learn how Locatium uses its pricing optimization solution. 
Pricing optimization is one of the Locatium use cases for telco operators. This allows telco operators to anticipate the future by making a simulation of the benefits and costs of an offer or a campaign result.
This is what our client was looking for, to understand how a certain offer would affect sales, based on market prices and direct competition, as well as the acceptance and success of the offer in the target audience. To make this possible, we apply our price optimization solution to reduce risks and maximize the success of marketing campaigns.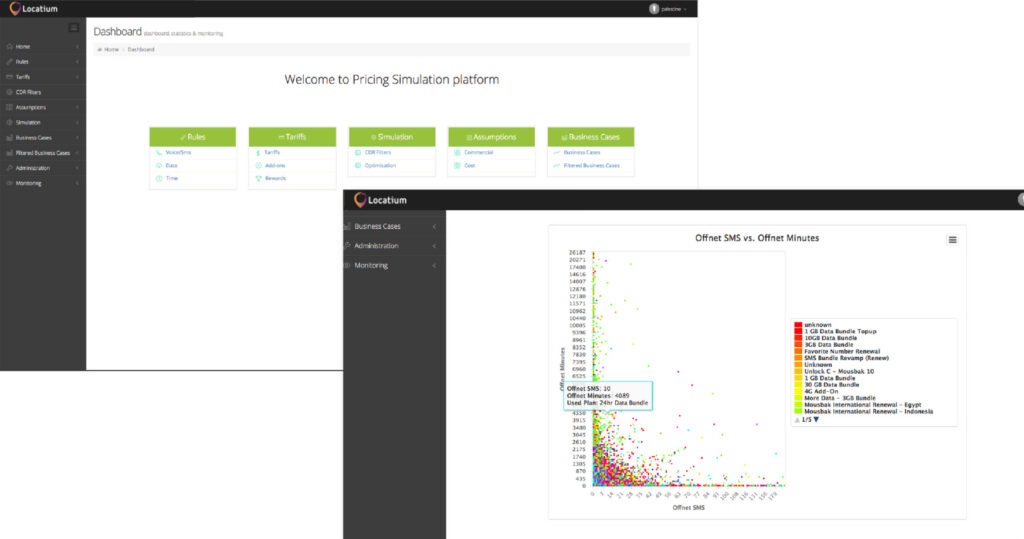 Tell us the particularities and needs your project needs to be able to implement a plan specially designed for you.
Project development and the final score
This client uses our pricing simulation engine to understand better the impact of new value propositions:
Define new main tariffs, add-ons, or promotional offers.
Test their impact on the existing customer base using historical, CDR-based traffic information.
Build commercial business assumptions involving elasticity and non-customers capture.
Build business cases in a consistent manner to rank opportunities in terms of RoI vs risk.
Do you want to see how many industries this case study aplies to?
Do you want to bring your business to the next level?