Although it is no longer unusual to find electric cars all around us, there are still certain aspects that need to be polished to make them a permanent fixture among us. Perhaps the most relevant is the still existing difficulty in finding charging points tailored to our day-to-day life, so that recharging the car does not disrupt our agenda or plans. Getting rid of this problem implies having geospatial data that facilitates the design of optimal charging point networks. What is this data and how does it influence these decisions? Let's review the most relevant ones.
Electric vehicle, its current perspective and its unstoppable future
Within the automotive industry, we are on the right path to reach maturity in the use of electric vehicles. After many years of research, technological improvements and stakeholder momentum, we find ourselves in a really positive situation for the electrification of transport.
Demonstrating that electric vehicles are more than just a fad is simple if we pay attention to the market data. For example, the International Energy Agency (IEA) offers us revealing conclusions in its Global EV Outlook 2021:
In 2020, after a decade of rapid growth, the global stock of electric vehicles reached 10 million cars, a 43% growth over the previous year.
Battery electric vehicles accounted for two-thirds of new EV registrations and two-thirds of the stock in 2020.
China has the largest fleet (4.5 million), although Europe had the largest annual increase (1.4 million).
Some 3 million new electric cars were registered in 2020. China had 1.2 million registrations and the US registered 295,000 new electric cars.
What are the factors that have brought us to this situation? There are undoubtedly 3 of them that are mainly responsible for this trend.
Firstly, there is growing evidence that the total cost of using electric vehicles is already close to that of combustion cars. A conclusion drawn from LeasePlan's Car Cost Index 2021.
Public administrations are carrying out initiatives and incentives to encourage the purchase of electric vehicles, such as tax incentives. On the other hand, there is the creation of favourable regulatory frameworks, such as the European Union's decision to ban the sale of new cars with combustion engines from 2035.
Behind this decision is what may be the main incentive for the rise of the electric car, such as the reduction of greenhouse gases and their effect on global warming. In fact, the average passenger emits no less than 4.6 tonnes of carbon dioxide per year, according to the EPA (United States Environmental Protection Agency).
The 2015 Paris Treaty sets the goal of carbon neutrality by the end of the century. In other words, CO2 emissions should be similar to the absorption capacity of natural elements. In this way, the average global temperature will be reduced by about 2ºC.

What challenges remain to be overcome to achieve electric and sustainable mobility?
Although the circumstances are most favourable for the establishment of the use of electric vehicles, there are still some barriers ahead of us that we must all break down as soon as possible so that these advances are not slowed down.
On the one hand, all the strategies outlined will be of no use if we do not have a network of charging points that is truly efficient. Without it, users will not opt to drive an electric vehicle, because nobody wants to have to travel too many kilometres to charge their car, wait a long time to do so and/or drive without the certainty that they will find a charging point on their route.
In addition, the demand for charging points must be properly met. Today, there is a shortage of such services in optimal locations to meet the needs of drivers.
Finally, it is important to minimize as much as possible the time needed to fully charge the vehicle. Here we have to distinguish between 2 main types of charging:
Slow charging: these points usually have a power of approximately 3.6kW. It usually takes about 12 hours to fully charge the vehicle.
Fast charging: the electrical power available is between 7 and 22kW. These points will take between 3 and 10 times less time to reach full charge.
Therefore, geolocated information in multiple forms is an essential element when designing and deploying a suitable network to drive electric vehicles. Both to know where to place these charging areas, and to specify which types of charging will be best suited to each of them.
Addressing these challenges with Location Intelligence: how to find the best locations for electric vehicle charging points
Overcoming these challenges is much more accessible if we bring into the picture geographic data linked to factors influencing mobility. We will highlight those datasets that need to be given special attention in order to help the settlement of the use of electric vehicles in society.
Detailed knowledge of the mobility of the environment
Among all these sources of information, we must place in a privileged position those that tell us about the mobility of vehicles in a given area. This is usually achieved by completely anonymous vehicle tracking, as well as measurements of traffic densities, speeds or parking space occupancy using other types of sensor
By knowing the places with greatest mobility and its particularities, we will have potential candidate locations for charging points with the best possible return on investment.
Areas with high levels of parking demand and those where there is intensive use of private vehicles in the absence of efficient public transport alternatives are areas to be considered.
Returning to the types of charging discussed above, the mobility analysis will give us the keys to determine which type of charging station to install. For slow charging stations, the focus should be more on the existing activity in parking areas (in work areas, residential areas, etc.), as vehicles will spend more time stopped there; for fast charging stations, more importance should be given to the flow of vehicles itself.
Returning to the types of cargo that we have discussed previously, the mobility analysis will give us the keys to determine what type of cargo to install. For slow charging stations it will be necessary to put more focus on the existing activity in parking areas (in work areas, residential …), since the vehicle will be stopped there for a longer time; For fast charging stations, more importance must be given to the flow of vehicles itself.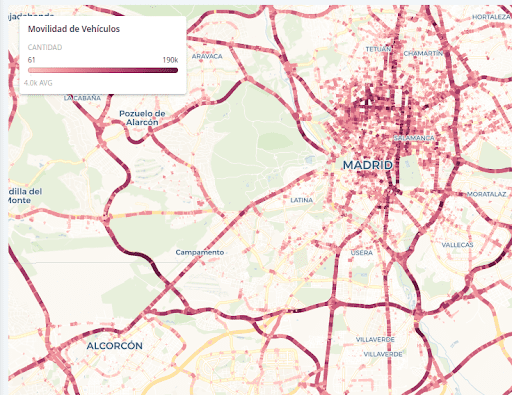 Analyze the charging points already in operation
Although these datasets are fundamental, we should not leave aside others that represent a reinforcement to be considered for them. Firstly, we will talk about the identification of territories that already have a certain presence of charging points, so that we discard them as saturated areas.
On the other hand, there will be places that have charging points, but allow for the inclusion of more. Here it would be interesting to have data regarding the use of these points: the number of charges they manage, the time taken for each charge, where exactly they are located, etc.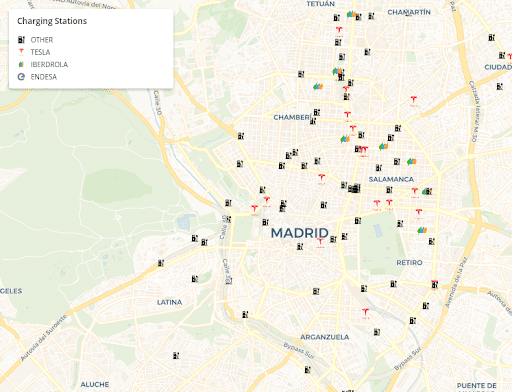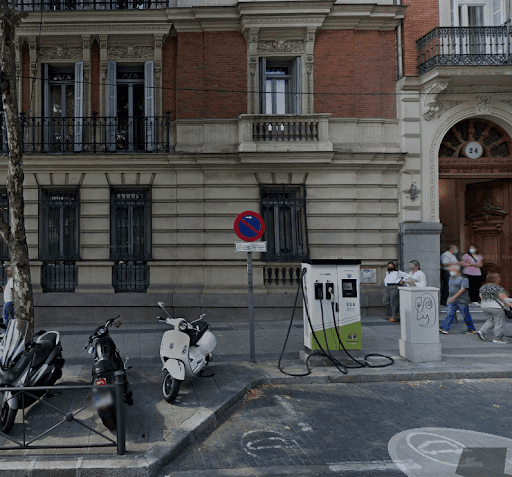 Territory, demographics and population habits
Of course, urban planning is a key element in this site selection process. Without it, it would be impossible to identify land or plots that are suitable and available for the installation of the necessary vehicle charging facilities. These will include sites that are in locations covered by an adequate electricity grid infrastructure.
We must not lose sight of the characteristics and habits of the potential EV driver. Here it is important to identify the average profile of these users.
For example, in the United States, this is a middle-aged white male with an annual income of over $100,000, a higher education and at least one other vehicle in the household (profile obtained from the Electric Vehicle Council's EV Consumer Behaviour report).
Consequently, it will be necessary to find areas in cities where a significant or majority of the population fits this socio-demographic definition.
Just as important as locating where potential EV consumers live, it is important to clearly define their routines. In this way, we will answer questions such as:
Do they live in areas of high energy consumption, indicative of being a place of interest?
Where do they spend their leisure time?
Do they use their private car to get to these places and leave it parked long enough to charge it?
The same questions could be applied for working environments and in public buildings.
As you can see, there is a variety of data with a geographical component that you can use to find out where it will be most profitable to locate electric vehicle charging points. A decision that will not only be reflected in your business figures, but will also have an indirect impact on you by having a positive effect on the purchasing decisions of this type of car.
At Locatium we have the data and solutions you need to get this critical decision right. Not only will we provide you with the information properly segmented according to the region where you are, but we also apply methods based on Big Data and Artificial Intelligence so that you can recognize the main opportunities that are opening up before you in an increasingly attractive and competitive sector.
Have we aroused your interest and would you like to know more about it? Come and talk to our team. You can also ask for a demo and discover all the functionalities that our platform offers you!