Beyond data, beyond technology, there is the capacity to dream of a team with infinite talent. Locatium was born from the enthusiasm of its promoters to make life easier for companies in this new reality, where data and technology open infinite possibilities to those who really want to get ahead of the future. Today we want to dedicate this post to let you know firsthand the team that makes possible every day for Locatium to be a dream come true.
As we started this article, beyond the technology or the data, the most important thing about Locatium is the human team that runs, manages and drives it every day.
Locatium, from its origins has been conceived as a global project, hence we have members of different nationalities and spread all over the globe: Dubai, Shanghai, Spain and many more.
However, beyond multiculturalism and the inherent knowledge of how various markets work, one factor that makes us very different is the professional and academic background of our team.
Below you can see firsthand how our backgrounds and capabilities support our offer for a wide variety of sectors.
Fernando Carrasco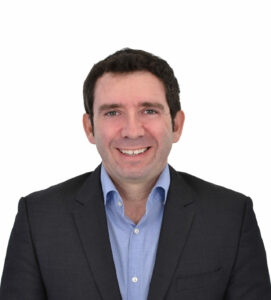 Fernando is our CEO -Chief Executive Officer- He has more than 15 years of experience in data science and in actions oriented to project management and strategy, sales and business growth.
Throughout his career, he has been part of technology companies of international reference in positions of high responsibility focused on business development. A trajectory that, for the most part, has been carried out in countries in Asia and the Middle East. Among them are:
PwC (PriceWaterhouseCoopers).
VSN.
Carto.
Fernando studied Telecommunications Engineering at Universidad Carlos III de Madrid, where he obtained a PhD with honors. Subsequently, he completed his education with an MBA in Sales and Strategy from the London Business School and a specialization course in Machine Learning and Deep Learning from Stanford University.
In his spare time, Fernando is passionate about sports such as basketball and mountain biking. He also loves to go on getaways and travel around the world with his friends.
Luis Adarve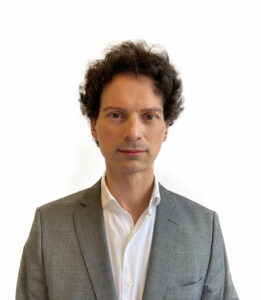 Luis is the Chief Data Science Officer at Locatium. He has more than 12 years of experience in different software development projects for different companies that are world leaders in their sector, such as:
News Agency Planet Labor.
Microsoft.
Stanford Intellectual Property Clearinghouse.
Oracle.
BBVA Global Markets.
App Fluence.
Auctionomics.
Therefore, he demonstrates an enormous knowledge of the main technologies, languages and key tools to take to success any challenge that is put in front of him.
Luis holds a degree in Computer Engineering from the University of Granada, receiving the National Award for Best Computer Science Student – Year 2005. Subsequently, he obtained a Master's degree in Artificial Intelligence from Stanford University.
In addition, we must mention his passion for music, and Luis also completed his conservatory studies as a clarinet teacher in Granada.
Sergio Martín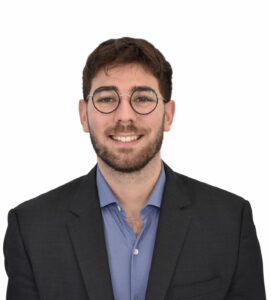 Sergio is a member of Locatium's team of data scientists. He is a Computer Engineer from the University of Granada and is in charge of "Develop solutions by combining modern location data streams, open source and commercial technologies along with advanced algorithms to solve real-world business and human problems".
To achieve this goal, he demonstrates a mastery of technologies and tools such as Machine Learning, Deep Learning PostGIS, Python (GeoPandas), SQL, Carto Builder, AWS and many more.
In addition, he has developed an interesting personal project for the classification with Deep Learning algorithms of knee prosthesis radiographs, with its corresponding publication.
Rafael Hernández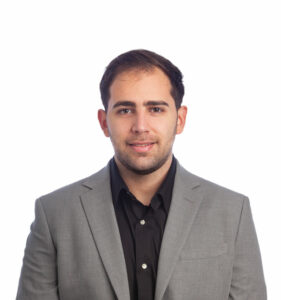 Rafael is also one of our data scientists, responsible for route optimization for large companies' vehicles and site selection of commercial establishments through the aggregation of open source, mobility and consumer data.
Rafael came to Locatium after a productive academic career in Havana, where he worked as a professor and researcher in subjects such as Artificial Intelligence and technologies involved in the study of statistics and probability.
He studied Software Engineering at the University of Havana. Subsequently, he obtained a Master's degree in Data Science and Computer Engineering from the University of Granada.
Davide Garbelotto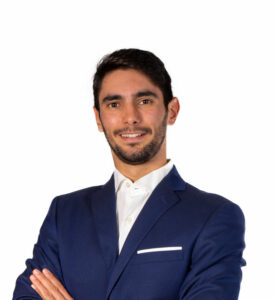 Davide is another essential part of Locatium's data scientists team. Passionate about Machine Learning, his tasks include managing geospatial data through SQL, developing Python libraries to automate and optimize processes and other actions in machine vision and Deep Learning projects.
Davide holds a degree in Information Engineering from the University of Padova, with a Master in ICT for Internet and Multimedia from the same school. Throughout his career, he has developed expertise in technologies and resources such as Python, Java, R, BasesQL, BasesMatLab and Git, among others.
Moreover, Davide is President of AEGEE, the European Students' Forum, at local level, in Padova.
Raúl Abreu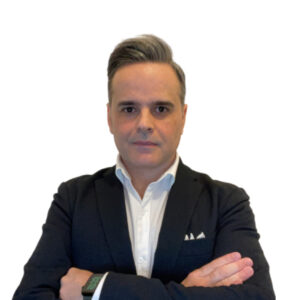 Raúl is a member of our Advisory Board. He is a technology business executive, former Head of Artificial Intelligence Innovation at HSBC's and Wealth Management and former Director of Business Development at Carrier IQ who brings significant experience and insights from an accomplished applied Artificial Intelligence / Machine Learning / Big Data career spanning multiple industries (Telecoms, Finance, Cloud Computing).
He also worked as Astrophysicist and R&D engineer for the European Space Agency (ESA) on the Planck Space Observatory mission designed to observe anisotropies of the cosmic microwave background (CMB) to unlock the secrets of the early universe.
He holds an MSc in Astrophysics from the University of La Laguna (Spain) completed at The Rutherford Appleton Laboratory (Oxford, UK) and an MBA from University of Bradford School of Management (UK).
Amaris Díaz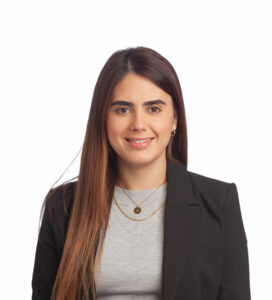 Amaris is Marketing Development Representative at Locatium. In her day-to-day work, she is in charge of market research, actions focused on sales and search for opportunities and the design and maintenance of our website.
In her career, we must also highlight her experience in marketing and communication with different leading brands in her sector, generating content and strategies for businesses to meet their objectives. Among them, we have:
Grupo Volkswagen.
Global Commerce Media.
Amaris holds a degree in Psychology from the University of Havana and a Master's degree in Marketing and Consumer Behavior from the University of Granada. As a psychologist, Amaris has worked in several hospitals, centers and companies:
Hospital Hermanos Ameijeiras.
FINAUTO.
National Tax Administration Office, La Habana.
National Aquarium of Cuba.
Azahara Benito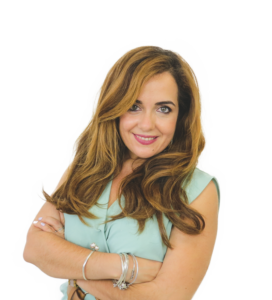 Azahara is our CMO – Chief Marketing Officer-. She has extensive experience as a marketing consultant. She is responsible for making Locatium grow by implementing marketing strategies that adapt to their own way of working and objectives. At the same time improving its brand image, recognition and digital presence. Azahara has worked with prestigious companies such as:
Deloitte.
Geographica.
Vestigia Blockchain.
Viafirma.
Galgus.
She holds a degree in Business Administration from the Universidad Pablo de Olavide, with a specialization in International Marketing. Msc Brand Leadership by East Anglia University – NBS, UK and postgraduate in Corporate Communication and Advertising by ESIC.
She is also certified as an international professional by Extenda.
Training has always been a must, so she has complemented her work life with teaching classes in Masters and Entrepreneurship Courses at the UNIA, UPO, Chamber of Commerce, ESIC among others.
Jesús Serrano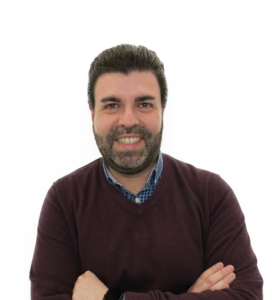 Jesús is Head of Content at Locatium. His work consists of generating content for web, blog, social media and email marketing, as well as the creation and implementation of an appropriate content strategy to achieve the objectives set.
Throughout his professional career, Jesús has generated content, especially technological content, for companies such as:
Galgus.
Geograma.
Geographica.
Viafirma.
He holds a degree in Chemistry from the University of Seville, with postgraduate studies in Marketing and International Trade, thus presenting a hybrid profile between science and technology and marketing.
Mady García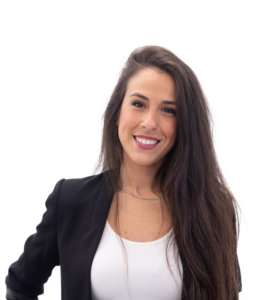 Mady is our Head of Design, being responsible for all Locatium artistic and graphic lines, including its website. Mady tries to be in constant training with new techniques and skills, and thus add to them those already acquired in companies such as:
Galgus.
Geograma.
Geographica.
Viafirma.
Mady has a degree in Advertising and Public Relations from the University of Seville. An artist at heart who works putting all her passion in what she does and with total discipline.
At this point, it is an honor that you have spent a few minutes to know a little more about us and we are very grateful for it. If you want to go a step further, we will be happy to assist you personally and strengthen professional ties. To do so, all you have to do is contact us. Are you up for it?