The Mobile World Congress has come to an end and it couldn't have been better for Locatium. A few intense days of exchanging ideas and knowledge, making contact with great professionals and strengthening our position in the world of telecommunications through our technology and solutions. Do you want to know what this experience has meant for us? Just read this summary and feel as if you had been there. 
Now that a few days have passed since the end of the Mobile World Congress 2022 in Barcelona, it's time to take stock of one of the key events for the Telco sector worldwide and in which, how could it be otherwise, Locatium had to be present and be an active part of it.
A privileged scenario to present our solutions for the optimisation of telecommunications networks. Solutions that allow, based on geolocated data and its advanced processing to optimally manage resources to deploy a network efficiently offering the best possible service with the highest return on investment thanks to Location Intelligence.
An edition of MWC that under the slogan "Connectivity Unleashed" focused on technologies such as 5G and advanced artificial intelligence, which are so closely linked to our solutions for telecommunications companies.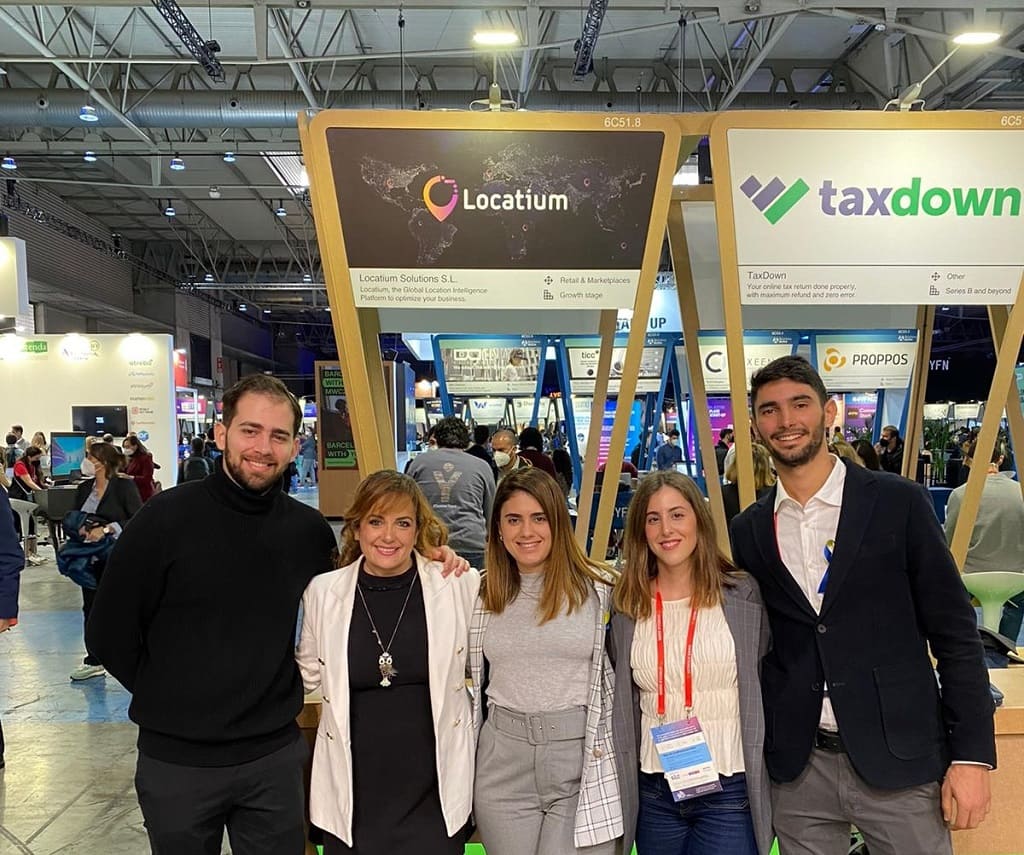 Locatium's experience at MWC22
Over the 4 days of the Mobile World Congress we had the opportunity to talk about the value provided by these solutions, their applications and profits, with key players in the sector who were among the more than 60,000 visitors who came to the Fira Gran Via exhibition centre in Barcelona and among the more than 1,500 participating exhibitors.
We received numerous visits and meetings at our stand as a member of 4 Years From Now (4YFN), one of the most important business hubs in the world, which includes top startups, investors, public administrations and other agents.
Beyond visits and meetings, we have to highlight the intervention of our CMO, Azahara Benito, in a presentation through which she put Locatium in front of an attentive and large audience.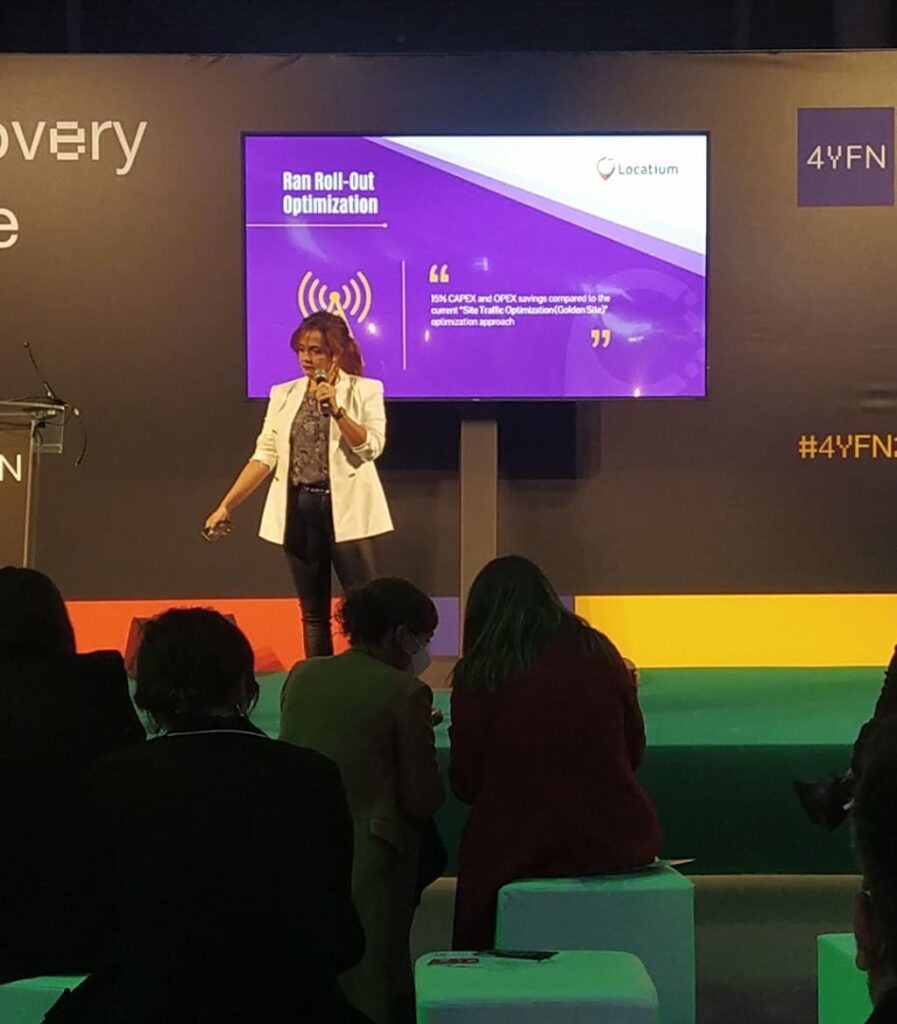 In addition, we had the opportunity to attend numerous talks, panel discussions and other scheduled events. Of course, we also enjoyed some time to relax with colleagues and Locatium's own colleagues, further strengthening our already strong team bonds.
Very happy and satisfied, and with a suitcase full of good memories, we close this edition of the Mobile World Congress highly motivated for the work of these days to crystallise into innovative and successful projects. Of course, we are looking forward to returning for the 2023 edition, which will be even better than its predecessor.
With the experiences and emotions of MWC still fresh in our minds, at Locatium we are not slowing down and we continue to prepare our agenda of international events for the rest of the year. And, of course, we will keep you up to date with all of them. Keep an eye on this blog and our social media profiles (LinkedIn, Facebook and Instagram).