On 13 and 14 June in Lisbon, one of the must-attend meetings for fuel retailers and suppliers, ReFuel Forum Europe 2022, took place. A unique opportunity to see how new technologies and data are capable of taking this industry into a new era. The key players in the industry know this and didn't miss it. As it could not be otherwise, Locatium was there.
Discover the ReFuel Forum and its role in the fuel and mobility sector.
ReFuel Forum is one of the events marked in red for the fuel retail environment in Europe. A market that has shifted towards mobility in which, in addition to fossil fuels, electric vehicles are more important than ever, as well as the digitalisation of the sector itself.
It is a networking event that brings together the best retailers and suppliers, generating valuable business opportunities for all parties involved.
Therefore, there was an agenda of one-to-one meetings, presentations, debates and colloquiums, as well as a multitude of spontaneous and more informal meetings between attendees. All this in a relaxed and relaxed atmosphere in the unique setting of the Oitavos Hotel, very close to Lisbon.
But this Lisbon event is just one of many that ReFuel Forum organises across the globe, from Africa to Asia, including locations such as Dubai, Singapore and Cape Town.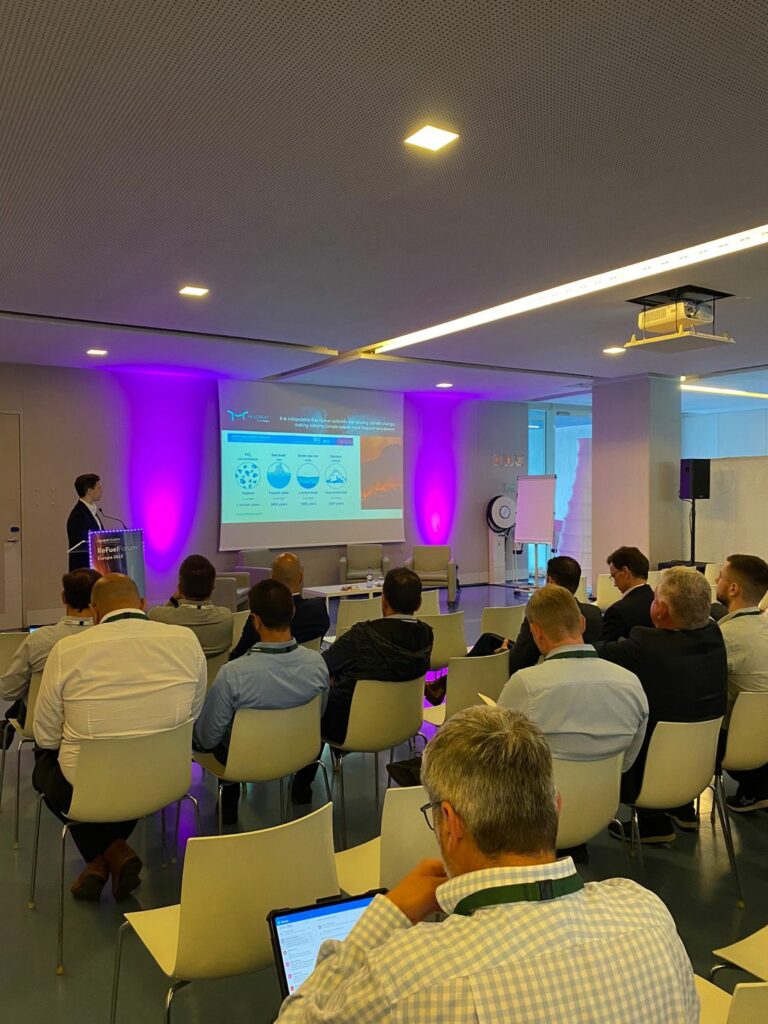 Why did Locatium attend to Refuel Forum Europe 2022?
Locatium's technology and solutions are a highly valuable resource for the vast majority of companies attending the ReFuel Forum.
Thanks to appropriate data streams and advanced analysis tools, these businesses can make better decisions on aspects such as the best locations for service stations or electric vehicle charging points, the markets with the greatest potential for entry and other strategic issues. And always with a focus on efficiency and achieving the highest possible return on investment.
In fact, our CEO, Fernando Carrasco, gave a presentation entitled "Next Gen Technologies – Optimise your Fuel Retail Network using Alternative Data Streams, Big Data and Machine Learning", in which he went into this topic in depth.
To this must be added the main attractions of the event itself, such as:
Possibility to get to know the most innovative products and services in the industry and to advertise your own as one of them.
To understand the most current and pressing problems in the sector, as well as their complexities and solutions.
To be part of a constructive dialogue that fosters growth for all.
Contact individually those people who are of real interest for the development of projects.
Extremely satisfied and looking forward to return, we conclude our participation in ReFuel Forum Europe hoping that the synergies created will be opportunities. 
Whether you were unable to attend, or if you would like us to get in touch with you again, here is Fernando's agenda so that you can arrange a meeting with him. Book your appointment!